Study by Symantec says both iOS and Android more secure than your PC
20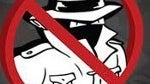 Security software purveyor Symantec has just released a study that compares the
security measures
on both iOS and Android. First, the good news is that both mobile operating systems are more
well-guarded against security breaches
than your home computer is. When it comes to determining which of the two mobile OS has better security, things are less than clear.
First of, the study does note that iOS is more secure than Android in protecting against your
everyday, run of the mill malware
. Considering the attention that Apple places on every app that submits an application for inclusion in the App Store, that is not surprising. After all, iOS is NOT an open system like Android is. The problem for iOS users here is that if they
jailbreak their device
, the high wall that protects an iOS device is gone and the malware will infest iOS the same as it would an Android device. Because Android is an open source system, the protection against malware must
come from the developers
who must be sure that they are not
downloading an infection
.
In the report, Symantec concludes that iOS is best at "
resisting malware attacks, resource abuse/service attacks, data loss and data integrity attacks
." Android is better than iOS in specific security features. Symantec says that Google's open source OS is better than iOS when it comes to isolating processes, but is behind on "
access control, application provenance and encryption
."
Where Android really has an advantage is in the
number of vulnerable points
which Symantec says numbers 200 on iOS versus just 18 on Android. And of that 18,
only 4 remain unpatched
by Google. The latter also beats Apple when it comes to the speed of patching an 'opening', taking just 8 days to come up with a solution versus 12 days for the Cupertino based firm.
Symantec's conclusion is that even with the weaknesses seen in both Android and iOS, both of the mobile OS are
less vulnerable
to attack than your PC.
source:
Symantec
via
AndroidandMe