Study: US 4G networks lead in subscriber base, but average mobile speeds do not impress
12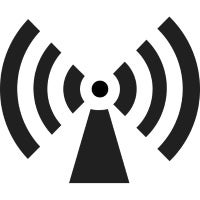 According to a recent study, the United States leads other countries when it comes to the subscriber base of its 4G wireless networks, with more than 100 million LTE subscribers across the country. But unfortunately, size is not everything, as the study also found that the average cellular transfer speeds in the United States are just that, average.
Kwickr, a startup that claims to have created the world's first mobile delivery network, has just announced the results of a recent study on the state of mobile broadband networks across the world. Their findings are that the average speeds on mobile networks in the US are smack in the middle of the pack along average speeds in India, Germany, Hong Kong, Korea and Russia, all at about 2Mpbs. France distances itself with an average speed just over 3Mpbs, while Singapore leads with 3.55Mpbs. In most countries, average speeds are lower on LTE networks compared to Wi-Fi networks, France being an interesting exception to the rule. Check out the slides below for more info.
According to a Hugh Kelly, Kwickr's Vice President of Strategy and Marketing, the fact that average speeds in the US are not stellar is in close connection to the large number of subscribers and the large geographical area that the networks have to cover. The representative also says that the US has become a lesson for countries on the verge of making the switch to 4G. It literally goes along the lines of "when you build it, they will come".
The study then moves on to discussing various statistics around packet loss percentages, divided by country and region. The results show that cellular networks are generally less efficient than Wi-Fi networks. In Germany, for example, Wi-Fi networks are 11 times more effective, although the packet loss percentages almost the same on Wi-Fi and cellular in the US. In other, smaller countries such as Hong Kong, Korea, and Singapore, where cellular networks don't have to compensate for large geographical areas, Wi-Fi is the least efficient option.