Studio prints a 46" canvas from an HTC One photo, rendering the megapixel war moot
52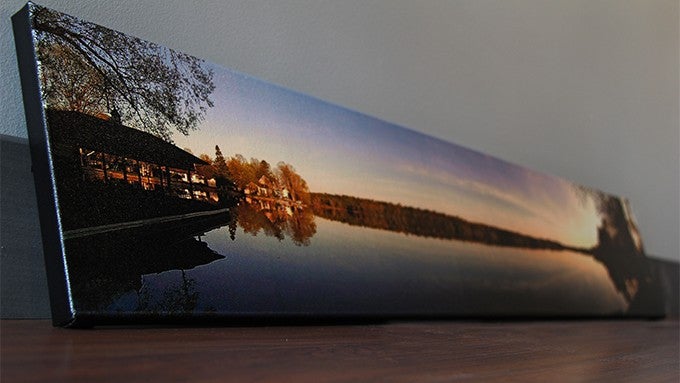 Despite that they are the easiest way for the average consumer to weigh one camera before the other, megapixels count should come last in determining the quality of the picture, yet manufacturers are going on the beaten path, increasing the number of megapixels that looks good in specs, but rarely produces much substance, especially in smartphones.
HTC One
bucked the trend with the
UltraPixel
camera, which technically is just 4MP, but the pixels themselves are much larger, capturing more light in than the tinier dots that are in higher-res phone cameras, and that's a pretty important part of the equation. The upside of large resolutions, though, is said to be the ability to print the pictures huge.
Spitting Images, though, who deal with printing professionally, used a museum-grade canvas in their HTC One camera review to prove that even a 4MP unit can end up with stunning prints. They took a panoramic photo with the phone, smoothed it over a bit, and printed it on 46"x8" tableau, achieving the breathtaking result you see above from just 5.5MB of panorama file size, proving the megapixel ever more pointless.