Streaming music sales accounted for 62% of total U.S. music revenue during the first half of 2017
4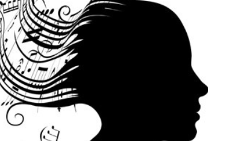 According to the RIAA, streaming music is now responsible for the vast majority of stateside music purchases. Altogether, sales of tunes in the U.S. during the first half of this year hit $4 billion, up 17% year-over-year. At this pace, last year's total of $7.7 billion in music sales should be topped. Streaming made up $2.5 billion of this year's first half revenue, which amounts to a whopping 62% of industry sales. Right now, there are 30 million people in the states that are signed up to a streaming music service.
Breaking down streaming revenue in the first half of 2017, subscriber revenue from subscription fees took in $1.7 billion. Ads brought in $273 million and digital radio brought in $493 million. The big gap in subscriber revenue and ad supported revenue explains how streaming leader Spotify can still be losing money. A huge majority of its subscribers are signed up for its free ad-supported tier.
Believe it or not, sales of vinyl records rose 3% in the first half of this year, while CD sales declined 3%. Sales of individual songs declined by 24%.
source:
Engadget