Steve Wozniak says opening movie scene in jOBS was made up
53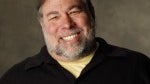 The opening scene of the upcoming movie
jOBS
shows Steve Jobs (Ashton Kutcher) and Steve Wozniak (Josh Gad) in a parking lot discussing the future of the desktop computer. While Jobs is ecstatic about the idea of no more mainframes, the dialogue makes it sound as though it was "The Woz" that hadn't a clue to the possible value of what he had built. Steve Wozniak appears in the scene to have built his box as a hobby, saying that "Nobody wants to buy a computer. Nobody."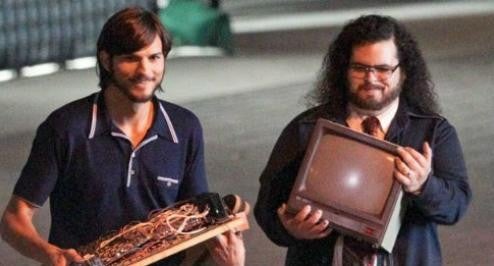 Kutcher and Gad as Jobs and The Woz
Great stuff, except for one thing. It is
all made up
. That comes from no closer a source than Steve Wozniak himself who said that the personalities are wrong and that it was he who knew the worth of the PC thanks to his involvement with the Homebrew Computer Club which Jobs did not attend. If the very first scene of the movie is shot down by someone who lived the events, we wonder how the Sculley years at Apple will be depicted.
"Not close...we never had such interaction and roles...I'm not even sure what it's getting at...personalities are very wrong although mine is closer...don't forget that my purpose was inspired by the values of the Homebrew Computer Club along with ideas of the value of such machines and Steve J. wasn't around and didn't attend the club so he was the one learning about such social impact of the future."-Steve Wozniak
source:
YouTube
,
Gizmodo
via
EntertainmentWeekly