Steve Wozniak is the first in line waiting for the new iPad in LA
16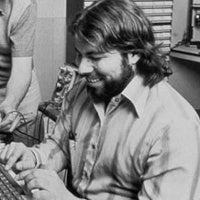 Co-founder of Apple and the second Steve after Steve Jobs,
Steve Wozniak
is probably one of the most enthusiastical Apple supporters even after terminating his full-time employment in Apple. And now he's the first in line to get the new third-generation iPad in Los Angeles.
The Woz checked in an LA mall on Foursquare yesterday which gave enough hint to journalists to find him. A couple of hours later Whatstrending interviewed Wozniak who was first in line for the new iPad along with some surprised Apple fans.
The Apple co-founder spoke about the past of Apple and how they knew they were starting a revolution, but didn't exactly know how it will all look like in a couple of years. He shared his astonishment about the technological progress of recent years not just at Apple but in computing in general.
The Woz said he was trying not to think about Steve Jobs and acknowledged that Jobs created a company that pledged to deliver great products. So far, Apple succeeds in his view, and the numbers are definitely there to back up these statement. Check out the full interview below.