Steve Jobs reportedly looking healthy on the Cupertino campus
6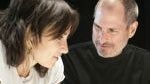 On January 17th,
Steve Jobs
announced that he was taking a leave of absence so he could focus on his health. Jobs underwent a liver transplant in 2009, and has since endured a number of complications. In a statement, Jobs reassured his employees and investors that he would "continue as CEO and be involved in major strategic decisions for the company."
Speculation abounds as to the exact reason for his current leave of absence, but there is some good news. An eyewitness, author Matthew Cross, reports seeing
Steve Jobs
leaving Apple's Cupertino campus in apparently good health and spirits. Cross reports that Jobs had "a healthy spring in his step," and that his "voice was strong, it sounded like him on stage."
So fans, customers, admirers, and investors should all take some comfort in Jobs' current state of health. This sighting seems to corroborate the idea that
Jobs
is really just taking a step back from the everyday stresses of operations. Although Apple COO Tim Cook is more than capable of taking the helm, investors were still a little concerned by Jobs' second medical leave of absence.
From a strictly business perspective, we all know that there are countless minds behind our beloved Apple devices. Jobs' absence shouldn't really affect the customer experience. But true
Machead
devotees know that if you love the machines, you can't help but love the man who made them possible.
source:
San Francisco Chronicle
via
Los Angeles Times