Steve Jobs action figure available for die-hard Macheads
13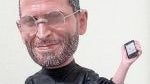 Are
iPods
,
iPads
, iPhones, and
Mac
computers not enough to express your Apple devotion? The Machead phenomenon is an ever-growing movement, and some fans may have taken it too far. There's now an action figure of your leader,
Steve Jobs
, to sit in front of your array of Apple devices. The action figure features incredible detail, down to the black turtleneck, Levi's jeans (sans belt), and New Balance sneakers.
Steve Jobs Jr. also features a miniature
iPhone 4
replica in his hand, as well as removable glasses. What's the best part, you ask? The action figure comes with dry erase quotation bubbles that you can post next to his head. You can use it to inspire your next marketing breakthrough, or just tell you that there's 'one more thing' on your to-do list.
We saw this kind of devotee action figure for the
Android OS
recently. Although we have to say, there's something less creepy about a cute fictional brand icon sitting on your desk. An actual replica of a smiling Steve Jobs is a good conversation piece, but maybe it will only prompt people to ask: "What's your deal?"
source:
M.I.C. Gadget
via
Engadget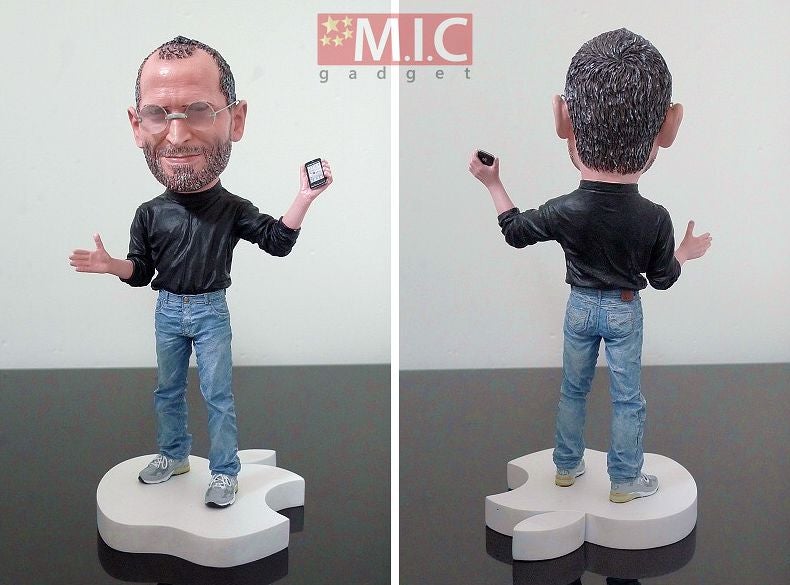 Recommended Stories