Steve Jobs considered breaking AT&T exclusivity "more than half a dozen times"
18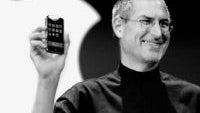 One of the biggest points of frustration for potential early iPhone adopters was the exclusivity with AT&T, because not everyone wanted to or could switch to AT&T. It was also a cause for annoyance with those who did get an iPhone on AT&T, because of constantly dropped calls, and troubles with data connections. Now it has come out that the ever fastidious Steve Jobs hated that exclusivity deal.
We've talked before about some of the more juicy items revealed in the new book
Dogfight: How Apple and Google Went to War and Started a Revolution
, which covers the early development of the iPhone and Android and the troubles between the two. Last time, we found out that Steve Jobs apparently called Android founder Andy Rubin a "
big, arrogant f**k
". Now, we're finding out that Jobs hated the AT&T exclusivity deal so much that he considered breaking the deal "more than half a dozen times".
Unfortunately, because of that same exclusivity deal, Jobs had no real power to get the changes he wanted. According to
Dogfight
author Fred Vogelstein, Jobs had tried pressuring AT&T to move faster with its data network upgrades since the iPhone launched in 2007, but the exclusivity deal took away all of his leverage, and nothing was able to be done until the iPhone finally became available on Verizon in 2011. Of course, even if Jobs had been able to break the exclusivity agreement, there were also concerns as to if Verizon would have been any better, because at the time, it was believed that its CDMA network caused issues with battery life, was slower than AT&T's data network, and may not have been any better at handling large amounts of data.
Recommended Stories