Starbucks tables charge your devices in Silicon Valley
8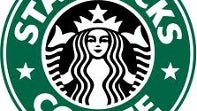 Thanks to Duracell Powermat equipped tables, going to certain Starbucks in Silicon Valley will do more than just fuel yourself up with some caffiene. The tables will allow you to fuel up your mobile devices at the same time you are consuming your java. According to Duracell President Stassi Anastassov, just putting your device on the table will start the
recharging process
. The Duracell Powermat is used at a number of locations in the U.S. including Madison Square Garden.
In addition, the wireless charging at Starbucks will comply with the standards listed by the Power Matters Alliance. PMA compatible cases and batteries are available and AT&T has said that many of its models shipping in 2014 will support the PMA standard. LG, HTC, BlackBerry,ZTE and Samsung are some of the manufacturers that have signed on to join the PMA.
"Look around any Starbucks and you will see smartphones being placed on tables. Today these phones are losing power as they sit there – but once a table is equipped with Powermat technology, simply placing a phone on the table will recharge it."-Stassi Anastassov, President, Duracell
You might recall that earlier this year, we told you that
a number of Euro McDonald's were going to offer wireless charging to customers
through the PowerKiss systemwhich works with Qi supported phones. Those with a Qi enabled device just need to place it on the table to recharge. Those with a device that doesn't support Qi can plug in the PowerKiss ring into the earphone jack to allow them to recharge wirelessly.
source:
Duracell
,
DuracellPowermat
via
IntoMobile