Starbucks adds Spotify music discovery to its app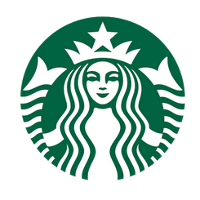 Starbucks and music streamer Spotify are partnering on a new service that will be available to those using the Starbucks mobile app inside 7500 Starbucks stores across the U.S. The new Spotify music discovery feature will allow those sitting inside a participating Starbucks store to discover what songs are being played overhead at the retail location.
The feature will allow those with the Starbucks app to see a list of songs recently played at Starbucks and save songs to a personal Spotify playlist. By pressing the button on the app to indicate that they "Love" a song, users can influence what tunes will be heard at Starbucks in the future. In addition, songs that receive the "Love" designation can be shared on social media and on "Play on Spotify."
Spotify users with the music streamer's free or premium service will now find playlists from Starbucks on the Spotify app, along with some of the most popular songs from the coffee retailer over the last 20 years. Spotify offers a free, ad-supported service and a premium service that costs $9.99 a month. The latter offers features not available with the free service such as the ability to play music offline.
Starting this month, the Starbucks app will include a weekly feature highlighting both new and established musicians. Curated playlists will enable musicians to reach millions of caffeinated Starbucks customers inside the coffee purveyor's stores. Music has been important to Starbucks' culture since its beginning in 1971. As anyone who has been inside a Starbucks knows, there usually are selected CDs available for sale by the cash register.
"Music has played a pivotal role in our stores for over forty years and we have been at the forefront of how to integrate it into a retail environment. Today is the next era in that experience. We are merging the physical and digital, providing new access points for Spotify as they continue to grow globally, placing more control into our customers' hands and giving artists the world's largest stage for them to share their talent."-Howard Schultz, chairman and CEO, Starbucks

"Starbucks shares our passion for music and desire to create the best, personalized experience for users and customers. Together with Starbucks, we're creating a unique new digital music experience that offers Starbucks customers and Spotify users the ability to discover even more music at Starbucks and enjoy that same music and more on Spotify, whenever they want and wherever they are."-Daniel Ek, CEO, Spotify
The Starbucks mobile app is a free download from both the Apple App Store and the Google Play Store.
Download the Starbucks app (
iOS
|
Android
)
source:
Starbucks