Sprint's new press release officially says "Nay" to AT&T bid for T-Mobile
45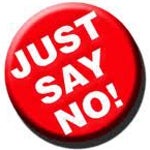 This might not come as the most surprising bit of news, especially in light of our recent
report
that Sprint would oppose the AT&T purchase of T-Mobile, but the nation's number three carrier did issue a press release on Tuesday officially voicing the mobile operator's objection to the deal. The $39 billion acquisition would create the largest carrier in the U.S., leapfrogging current number one Verizon.
While hard to accomplish, third party objections have scuttled takeovers before. In the press release, Sprint noted that the deal would require approval of the FCC and the Department of Justice and could spark a round of hearings throughout Congress. The carrier noted that allowing the deal would be opposite to what lawmakers have tried to do over the last few decades in opening up the U.S telecommunications business to competition. There is also the idea that by allowing the acquisition, the government is reversing its attempt of the last 25 years to make Ma Bell a smaller company instead of the monopolistic behemoth it once was.
If the deal is approved, it would create a company with three times the annual revenue of Sprint. According to the press release, "The wireless industry has sparked unprecedented levels of competition, innovation, job creation, and investment for the American economy, all of which could be undone by this transaction."
Vonya McCann, Sprint's Senior vice president of governmental affairs, said, "Sprint urges the United States government to block this anti-competitive acquisition. This transaction will harm consumers and harm competition at a time when this country can least afford it. As the first national carrier to roll out 4G services and handsets and the carrier that brought simple unlimited pricing to the marketplace, Sprint stands ready to compete in a truly dynamic marketplace. So on behalf of our customers, our industry and our country, Sprint will fight this attempt by AT&T to undo the progress of the past 25 years and create a new Ma Bell duopoly."
This battle has just begun.
source: Sprint via
Engadget