Sprint plans to oppose the merging of T-Mobile with AT&T
49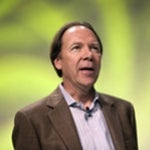 When AT&T announced its plans to acquire the nation's fourth largest wireless carrier, T-Mobile, many started questioning Sprint's future and whether it would be able to cope with the shift in competition. It was natural for Sprint to stand firmly against the merging of the two companies, just as it became evident from what Sprint's CEO, Dan Hesse, shared in a yesterday's interview at the CTIA wireless trading show.
According to Mr. Hesse, once T-Mobile becomes a part of AT&T and the resulting entity emerges as the largest wireless carrier in the U.S., this would have a negative impact on industry innovation and could result in 79% of subscribers nationwide to use the services of only two carriers, namely AT&T and Verizon. Sprint's CEO shared his intentions to bring his concerns to the attention of the U.S. Congress in an effort to oppose the merging of the two carriers and to retain the status quo on the wireless market.
AT&T responded with an email saying that it was ready to address whatever issues Sprint may have to present and that it was expecting to see its competitor's disapproval of the proposed coalition. The U.S. House Judiciary Committee is yet to approve or reject the $39 billion acquisition between AT&T and T-Mobile. We should also point out that Dan Hesse refused to comment when prompted whether Sprint has ever been in the talks of taking over T-Mobile or not.
source:
Bloomberg
via
Phone Scoop