Spectrum auction drama: FCC to proceed with proposed 600MHz rules, reserves requested by T-Mobile unknown
13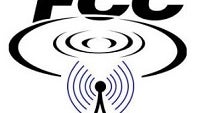 If you have been longing for industry drama, yearning for a soap opera like the days of Apple versus Samsung, then look no further than spectrum auctions.
The
AWS-3 spectrum auction
this past winter was a grand affair of competing songs from T-Mobile, AT&T, Verizon, and Dish Network. The auction brought in more than double the expected revenue from bidders, AT&T and Dish being the big winners.
The antagonist in many of the stories, T-Mobile, has been lobbying hard for the FCC to strengthen the guidelines of next year's 600MHz spectrum auction. Classified as "low-band" spectrum (below 1,000MHz), the 600MHz incentive auction is expected to bring in an extremely pretty penny.
However, carriers that would arguably benefit from this beachfront spectrum are the smaller competitors. T-Mobile has been leading the arguments on that front, and has been able to get
several rules written
in that would limit the larger carriers from dominating the bidding in markets where they already have a not-yet-defined amount of low-band spectrum.
T-Mobile has been trying to get the FCC to
go even farther
with the rules than it already has, but no action has yet been taken. With that, the FCC is proceeding with the framework is has for the 600MHz auction next year. There are two main provisions, the first is a "reverse auction," where the current owners of licenses (mostly TV broadcasters) agree to sell their rights.
Those licenses are then "packaged" and then a more traditional auction is held, with bidders making offers through a series of bidding rounds.
What is not resolved in the eyes of carriers like T-Mobile and Sprint, are the size of reserve blocks for competitive carriers. The arguments between the major players are not likely to change much over the coming months, but we are sure to see an increase in the rhetoric, and drama, like sands through the hour-glass…
source:
FierceWireless