Sprint CEO Claure says that the carrier would be stronger if merged with a cable company
6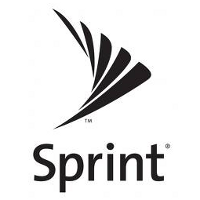 Sprint CEO Marcelo Claure told Reuters on Thursday, that the nation's fourth largest carrier would be a much tougher challenger to Verizon, AT&T and T-Mobile if it were merged with a cable company. The recent acquisition of Cablevision doesn't leave any more strong acquisition candidates in the industry, so telecommunication companies have no choice but to look at merging with wireless carriers if they want to get larger.
Sprint is 82% owned by Japan's SoftBank Group,
which out bid Dish Network to buy a 78% stake in Sprint back in July 2013
. The value of the transaction was $21.6 billion. Additional stock purchases helped raise the stake to the current 82%.
While Claure told Reuters that everyone wants to get into the wireless industry, which is a positive for Sprint, the executive said that at this moment, the company is not in the middle of negotiations with any company. Sprint did run through plenty of cash while building out its 4G LTE network, and offering discounted pricing in an effort to snag unhappy Verizon and AT&T customers.
"It seems like everybody now wants to get into wireless which puts Sprint in a very good position. So I think the next few months or years are going to be very active in this industry. I think it's going to be exciting times ahead in terms of consolidation but we don't have any conversations with anybody."-Marcelo Claure, CEO, Sprint
Claure, who founded phone distributor Brightstar,
became Sprint CEO in August 2014
, replacing long time CEO Dan Hesse. The latter was blamed
when a potential Sprint-T-Mobile merger went awry
. Hesse was awarded a $49 million pay package in 2013 despite Sprint's poor performance.
source:
Reuters