Sprint to "wait and see" on whether to keep BlackBerry models in stock
11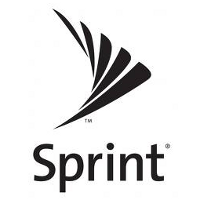 Sprint is not in a rush to follow in the footsteps of T-Mobile and kick BlackBerry out of its retail stores. This past Wednesday, the nation's fourth largest carrier said
that it would no longer stock BlackBerry handsets in its stores due to poor sales
. While one unit of each model will be kept on hand for display purposes, those desiring a BlackBerry device will have to have it shipped to them. The carrier said that fewer consumers are buying BlackBerry devices. Businesses, which presumably are still purchasing some BlackBerry handsets, are making buying decisions away from the store.
Meanwhile, at Friday's Goldman Sachs Communacopia conference, Sprint CFO Joe Euteneur said that he will take a more conservative "
wait and see
" approach before making a decision on whether to keep BlackBerry models stocked in Sprint stores. The executive admitted that Sprint did not want to hurt the businesses that buy BlackBerry handsets from Sprint.
Sprint still serves a number of business customers dating back to the old Nextel iDEN network that carried quite a few customers using PTT.
Sprint shut the old network this past June
.
Other carriers are trying to make a decision regarding BlackBerry. Verizon Communication CEO Lowell McAdam, one time CEO of Verizon Wireless, said this past week that Big Red would continue to stock BlackBerry models in its stores as long as its customers wanted them to.
source:
Reuters