Sprint reportedly readying new wireless plans, maybe including $50 for unlimited everything
48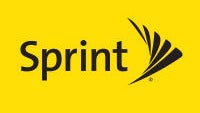 Sprint is in a tough position right now. Its plans to purchase T-Mobile have fallen through; and, after T-Mobile surpassed Sprint to become the 3rd biggest carrier in the U.S., T-Mo continues to pull away. Sprint needs to fight back, and it looks like the first big move will be to unveil some new wireless service plans, including a $50 plan that will offer unlimited voice, text, and data.
The announcement of Sprint's new plans is expected to happen as soon as next week, but exactly what form those new plans will take is still a bit of a mystery. As mentioned, there could be a new plan which would offer unlimited everything. The unlimited everything plan has been in testing in Chicago, and would be a big move for any major carrier. Right now, unlimited everything would cost $110 per month on Sprint, or $80 per month on T-Mobile. Verizon and AT&T don't even offer unlimited data plans, though you could pay $415 per month for 50GB of data on AT&T, or $750 per month for 100GB of data on Verizon. If you want to stay in the $50 range on Verizon, you'll only get 250MB of data.
Sprint has also been testing a new family plan in Portland, OR, which would offer four lines for four smartphones and 20 gigabytes of data to share for $160. That is the same cost as plans on Verizon and AT&T, but each of those offers half the data. T-Mobile doesn't have shared data plans, but 4 lines with 5GB of data each would cost $180 with Big Magenta.
The last plan in testing is one without a clear analogue, a new Framily plan which has been tested in Buffalo, NY. That plan works out to essentially be $10 off per line, compared to the current rate, which would mean a group of 5 people could pay $25 each to get unlimited talk and text, plus 1GB of data each.
It is unclear what plans Sprint's new CEO Marcelo Claure will implement nationwide. The $50 unlimited everything would be the most aggressive option. The others would represent good deals, but maybe not good enough to bring users over to Sprint. Whatever the plan is, we should be hearing about it fairly soon.