Sprint posts strong quarterly results
20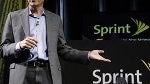 Sprint, the nations's third largestcarrier, posted one of its best quarterly results in the past fiveyears and for the first time since the second quarter of 2007,actually addedto its postpaid subscriber base. The net additions amounted to 58,000postpaid subscribers in the last quarter of the year.
The carrier also managed to keep itsexisting subscribers with 1.86% churn rate, its best Q4 resultever. Wireless subscriber additions were also one of the highest forthe last five years. Sprint beat estimates for free cash flow by asignificant margin ending the quarter with $913 million. All thisinstantly translated into 5% increase in pre-market trading.
The outlook for the next quarter andyear is positive, but depends on a number of factors. First one thatcomes to our mind is the $10 premium Sprint now charges itscustomers fordata. The reception of this increase along with the launch of theKyocera Echo, which struck with its unordinary dual-screenset-up would be decisive for the carrier. Sprint still hasn'tannounced a dual-core handset like the rest of the carriers in thetop 4,which of course doesn't mean much. Fullpress release and all the figures in the source below.
source: Sprint