Sprint paid consultants $25 million for recommendations that were rejected
7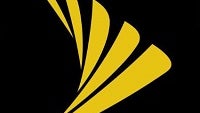 According to a fresh
Wall Street Journal
report, when Marcelo Claure became Sprint CEO last year, he had the company spend $25 to $30 million to hear recommendations from consultants. The latter group was led by long time wireless industry player Dennis "Sol" Trujillo. Claure was looking for input on how to improve the quality of Sprint's network. The carrier was hurt the most out of any of the major four U.S. mobile operators when it came time for it to build out a 4G LTE network. It has yet to fully recover from the hiccup.
Sprint was negatively affected by its poor network quality. It also was negatively impacted when the pied piper of wireless, T-Moble CEO John Legere, began wooing wireless customers with a number of Un-carrier deals. Earlier this year,
T-Mobile surpassed Sprint to become the third largest U.S. carrier
.
Insiders at Sprint were reportedly shocked and upset over the deal with Trujillo and the rest of the consultants. The agreement was signed during a period of time when the carrier was trying to cut-costs. In addition, Sprint CEO Claure was the executive who worked out details of the consultants' deal without getting the customary input from other executives.
The consultants employed by Sprint worked for a period of five months. The original plan was to pay them $50 million for 12 months of work, but Sprint (and SoftBank) Chairman Masayoshi Son disagreed with the recommendations made by Trujillo. As a result, Sprint spent all of that money for nothing. Not one suggestion made by the consulting team was ever put into place.
Claure was named CEO after
long time executive Dan Hesse was forced out by the board
in August 2014. Hesse was unable to get T-Mobile and Sprint to the altar
after publicly pushing for the transaction
. Once it became apparent that it was not going to purchase T-Mobile, Sprint signed Claure to take over as CEO, figuring that Hesse would always be associated with a merger that never took place.

source: WSJ