Sprint officially pushes out OS 5.0.0.983 for the BlackBerry Bold 9650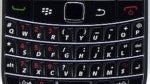 Still considered to be the best BlackBerry offering on Sprint's lineup as of right now, current owners of the BlackBerry Bold 9650 have probably been content with the handset's offering – but we'd imagine there are people itching to experience OS 6.
Depending on how you look at it, some customers might happen to still be content after learning about the availability of OS 5.0.0.983 being ready for download. Of course there are others who might find it irritating that the process of getting OS 6 out is starting to become tedious, but at least Sprint is nonetheless continuing to push out this latest update.
So before you go running off to install this latest version, just be sure to backup all of your important data in the event that an unfortunate thing occurs during the entire process.
via
CrackBerry

Official OS 5.0.0.983 for the Sprint BlackBerry Bold 9650 is ready
Recommended Stories