Sprint network upgrade to LTE could lead to end of unlimited data
31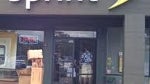 With
Sprint
holding on to its unlimited data plan as a way to differentiate itself from the other large U.S. carriers, there is a question of just how long the nation's third largest carrier will be able to continue to offer this service. Sprint has committed itself to switching from WiMax to LTE for 4G connectivity, essentially shooting itself in the foot more than just once. After all,
Sprint is the largest stockholder of Clearwire
, the parent company of the WiMax service being replaced by LTE. Sprint has said that it will still offer phones using WiMax 4G through the end of 2012.The main problem is that once the carrier has built out its LTE pipeline, it might have to stop offering the unlimited pricing plans.
The carrier
is spending $7 billion to build its LTE network
, using unused 1900MHz spectrum. And if the company can get regulatory approval, it will use spectrum in the 800MHz range for LTE service as well, by early 2014. That spectrum is currently used by Sprint for its IDEN network which is being phased out by 2013. According to Sprint CEO Dan Hesse,
the carrier will start an "aggressive rollout" of LTE
with the first devices for it launching in the middle of next year. The problem, according to
Reuters
, is that Sprint has
committed only 10MHz of spectrum to LTE
while Verizon and AT&T are working with twice that amount of spectrum for their respective LTE build-out. As a result, should LTE become popular among the carrier's customers, Sprint might find itself with a 4G pipeline offering its customers slower browsing speeds and putting a huge strain on the network.
If this scenario plays out, the more popular LTE becomes at Sprint, the slower the service might become.
Tolaga Research analyst Phil Marshall says that the carrier's version of LTE is "

bare-bones

"
and without the spectrum to expand, speeds will have to come down as the number of users go up. Marshall says that in this situation, Sprint
will have to stop offering unlimited service plans
. "
Unlimited is going to kill them, I think they're going to have to back off from the all-you-can-eat plan

,"
says the analyst.
While other analysts say that Sprint will have no choice but to kill off the unlimited service plans, it could still have a selling tool by offering higher caps than the competition, which could still drive business over to the mobile operator. Currently, AT&T, Verizon and T-Mobile offer tiered pricing which punishes those going over the data cap by charging a
penalty fee or by throttling data speeds
in certain circumstances until the current month is over. Speculation that
Sprint would start throttling data this past summer
obviously turned out to be incorrect.
source:
Reuters