Sprint is prepping to get its own version of the iPad - with 4G WiMAX maybe?
12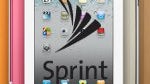 Yesterday, a Sprint sales employee suggested that
Sprint was going to get an iPad 2 of some sort
, but it's unclear if it's a specific new model for Sprint – or simply be none other than a 4G WiMAX hotspot device bundled with an iPad 2.
Well, there's yet more speculation regarding the
Sprint version of the iPad
as a new rumor suggests that it'll be indeed a totally separate version form the CDMA model that Verizon already owns – plus, it's expect to arrive
before the holidays
as well. However, it's not exactly known for sure if it's going to be equipped with a
4G WiMAX radio
, which would be sweet obviously. But as we know, it would be regarded as a bold move if it does pan out – especially when Apple isn't known to give into the demands of carriers. And on top of that, it means adding yet another new production line strictly for a WiMAX enabled iPad.
Frankly, one of the main points about a potential Sprint version of the iPad is the fact that customers will be able to enjoy its offerings thanks to Sprint's enticing unlimited data plans. Now the only thing left to know is if it'll indeed be packing 4G WiMAX connectivity.
source:
9to5Mac