Sprint is holding an event on February 7th to announce "yet another industry first"
48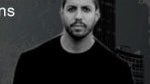 After seeing only the HTC EVO 4G Shift being announced during CES, some wondered why Sprint's presence during the show was pretty much absent.
Well, it seems that they plan on having the stage all to themselves after invitations for an event happening on February 7th have been sent out to various gadget web sites. Away from the busyness of CES, Sprint is planning on announcing "yet another industry first."
It surely makes you wonder what they have planned, especially when they were relatively quiet for CES, but their announcement is coming only days before mobile's biggest event commences; MWC! Regardless, you can't count out the possibility of an iPhone because Apple's very own Tim Cook did mention that the CDMA flavored iPhone isn't exclusive to Verizon. However, the notion of being an "industry first" only makes you wonder more about it – maybe a WiMAX enabled iPhone?
Nonetheless, there's no arguing that February 7th is looking to be Sprint's day.
via
MobileCrunch