Sprint fuels the fire, instigates fight with T-Mobile but gets the facts wrong
31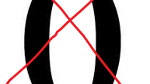 Sprint's corporate communications manager, Stephanie Vinge, sent out a tweet that contained a major fail. In an effort to set the 4G record straight, the Sprint executive tried to compare the number of T-Mobile's 4G phones with the number of Verizon's 4G handsets and the quantity of Sprint's 4G phones.
She correctly writes that Big Red currently has no 4G handsets and that Sprint has a pair (HTC EVO 4G and the Samsung Epic 4G). Where she goes wrong is with her calculations for T-Mobile. She writes that the Nation's fourth largest carrier has no 4G phones because it has no 4G network. As we recently
reported
, the ITU has changed its mind and now recognizes T-Mobile's HSPA+ network as being a 4G pipeline along with Verizon's LTE network and Sprint's WiMax service.
Before Sprint starts picking a fight with T-Mobile, it might be a good idea for the former to get its information correct before firing the first salvo. According to the ITU, the T-Mobile G2 and the myTouch 4G both are considered 4G devices.
source:
Twitter
via
IntoMobile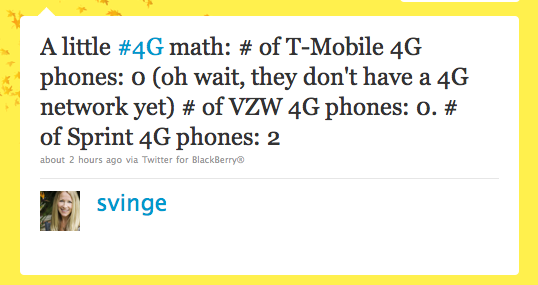 Based on the ITU's new definition of 4G, this tweet from a Sprint executive is totally incorrect
\