Sprint customers can now charge Android Market purchases to their Sprint account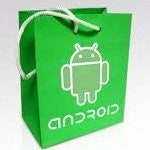 Some people would rather deal with one direct party rather than an indirect one when it comes down to buying things, but lucky for Sprint customers, they'll soon be able to simply charge their accounts for any Android Market purchases.
Following after
T-Mobile
and
AT&T
respectively,
Sprint
is now the next in line to make available to its customers the ability to charge purchases made through the Android Market,
directly to their Sprint account
. Although it has been rolled out in various stages since April 7th, it should eventually become an option to everyone by
tomorrow, April 14th
. Interestingly, Corporate Liable customers are automatically opted out from taking part in this new offering, but they can simply reverse it by calling up Sprint customer care or by opting in through their web site.
Naturally, it makes the app purchasing experience a little bit more streamlined – especially when you only have to deal with Sprint. However, you'll still need to contact either Google, or the 3rd party provider associated with your purchase, for all refunds.
via
Mobileburn