Carrier billing for Android Market purchases rolls out to AT&T handsets
3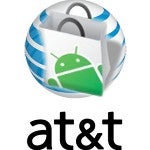 AT&T now has the system for carrier billing of Android Market purchases up and running. The app charges can be automatically added to the monthly phone bill, instead of having to enter your credit card number, or use Google Checkout.
Google has been pushing for this for while now, and T-Mobile implemented the feature about a year ago. The update is being rolled out to users as we speak, and includes the new Market features like
new categories
, larger app size allowance, as well as the infamous 15 minutes refund window, instead of the oh-so-generous 24 hours, when we could kill a game or two, and then ask for our money back.
Those were the days.
via
Electronista