Sprint adds additional 3G coverage in Indy for the Super Bowl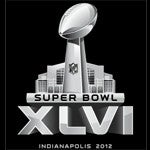 With the Super Bowl just over two weeks away, Sprint has brought a few coverage upgrades to Indianapolis, Indiana to support the anticipated 150,000 visitors to Circle City in the coming weeks.
Over the last ninety days Sprint has implemented 52 network capacity upgrades in the market and intends to add 46 more enhancements over the next few weeks. These upgrades are aimed at improving the customer's experience with both voice and data.
Additional, Sprint has added several COWs (Cells on Wheels) in several locations to enhance coverage and support the anticipated stress on the network. According to Sprint's press release, it has:
Activated two COWs (Cells on Wheels) outside Lucas Oil Stadium
Activated two COWs to Super Bowl Village
Activated one COW at the University of Indianapolis NFC practice facility
Added capacity to 21 CDMA sites and seven iDEN sites around downtown and surrounding area hotels, including a major capacity upgrade inside the stadium
source:
Sprint