Sprint Spark devices can't handle calls and data at the same time
62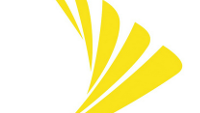 While Sprint Spark has been touted by the carrier for current data speeds as fast as 60Mbps and for
possible future speeds of 120Mbps using carrier aggregation
, the tri-band LTE service does take a step backward when it comes to multitasking. According to Consumer Reports, Sprint customers using Sprint Spark will not be able to talk on the phone and browse the web at the same time.
Sprint's current LTE service allows customers to use data and voice simultaneously. Before the days of LTE service, mobile subscribers using a CDMA carrier like Sprint, could not use data and talk at the same time. On the other hand, this was a feature that those using a GSM carrier are accustomed to having. Now, those connected to an LTE pipeline have the ability to talk and check their email, or browse the web, at the same time.
Sprint has made a statement admitting that Sprint Spark does not allow for simultaneous use of voice and data. But the carrier adds that the tri-band LTE service does offer improved coverage, a higher quality of voice and data service, and improved battery performance.
"Sprint Spark devices leverage eCSFB technology (enhanced Circuit Switch Fall Back) which enables single radio functionality in the handset. This allows Sprint to leverage the many benefits of Network Vision, including the ability to utilize multiple CDMA and LTE spectrum bands efficiently. Although, simultaneous voice and LTE is not supported on new Sprint Spark devices, it does provide improved coverage, quality of voice and data service, as well as improved battery performance."
-Statement from Sprint
Will the inability of Sprint Spark to handle voice and data at the same time, limit its ability to attract new subscribers to Sprint? Would it be enough of an issue as to lead to an exodus of current Sprint subscribers? We won't know the answers to those questions until the service starts rolling out in earnest. By the end of this year, Sprint Spark will cover 100 million Americans. By 2016, the service will be in 100 markets.
source:
ConsumerReport
via
PocketNow
via
MobileBurn