Sprint Galaxy S8/S8+ and Note 8 users can't access LTE after Android 9.0 Pie update
23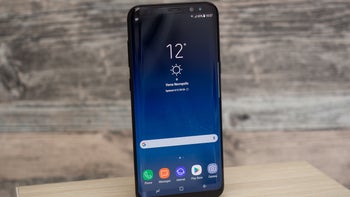 Sprint was the
first carrier in the United States
to offer Samsung Galaxy S8/S8+ owner the possibility to update their phones to Android 9.0 Pie. Unfortunately, something went wrong with the update since many of those who installed Android 9.0 Pie on their phone lost LTE connectivity.
To make things worse, many Samsung Galaxy Note 8 users report they are
affected by the same issue
since they updated their phones to Android 9.0 Pie. Moreover, this appears to be the same problem that
plagued Samsung Galaxy S10 units
at Sprint until recently but has been addressed via a software update.
Sprint announced on its
community forum
that it's investigating these complaints along with Samsung, but in the meantime, the carrier has decided to place the Android 9.0 Pie rollout on hold. The software update will be released once more when the issues have been corrected.
Although affected Galaxy S8/S8+ and Note 8 devices should still have access to 3G and Wi-Fi for data, you are advised to replace your phone if you absolutely need an LTE working model. To do that, you'll have to contact Samsung or visit a Sprint store location for replacement options.
Unfortunately, if your phone is no longer under warranty and you do not have Sprint Complete, you might have to pay a replacement fee to switch to an LTE working device.
Keep in mind that disabling bands on your Samsung smartphone doesn't fix the issue and can have other unforeseen effects on the device, so don't do that and wait for Sprint to release a software update.