Sprint LTE phones arriving in the second half of 2012, likely in Q3
12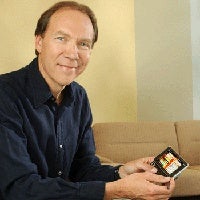 Sprint was the first to the 4G race with its WiMAX network, but while others adopted LTE, the Now Network decided to switch technologies and is now actually behind the curve. The
first Sprint LTE phones
however are on track to arrival in the second half of 2012, with all likelihood that they will hit shelves in the third quarter of next year, according to Sprint CFO Joseph Euteneuer. Interestingly, this means that the plan is for
"a number of different models."
The chief financial officer also promised that Sprint's network will be
"very competitive to what's out in the marketplace"
in terms of speed. Verizon and AT&T have set the standard with speeds ranging between 5Mbps and 12Mbps on the downlink.
The carrier is committed to
supporting WiMAX
until 2015, but it's clear that LTE is the future and the new technology will be aggressively rolled out, so that the transition for most users will happen much earlier.
Sprint announced its
Network Vision program
recently and is expected to launch its LTE network by mid-2012. Initially, the network will ride 1900MHz spectrum waves with later expansion to the 800MHz band. Euteneuer added that Sprint has just recently rolled out its first multi-mode base station supporting both LTE and CDMA. Hit the source link below for the full interview.