Sprint: HTC EVO 4G LTE will arrive on or around May 24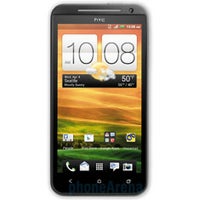 Customers who pre-ordered
HTC EVO 4G LTE
…Your wait is almost over! Sprint expects to begin shipping HTC EVO 4G LTE for arrival on or around Thursday, May 24 to customers who pre-ordered the device online from Sprint.
We will provide details on the full national launch as soon as possible. Thank you to everyone who has been patient while waiting for their HTC EVO 4G LTE. We will continue to update this post as additional details are available.
So there you have it. Crisis averted (hopefully). Pre-ordered HTC EVO 4G LTEs should start hitting those doorsteps around the 24th. We'll be sure to bring you the info about the national launch as soon as details are available.