Spring launch of the Sony Ericsson PlayStation phone likely
4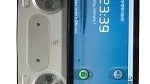 The Sony Ericsson PlayStation Phone, also known as the Xperia Play, Zeus or the Z1, now appears to be ready in time for a launch in North America and Europe by this spring, according to a Japanese newspaper report. Earlier this week, we
reported
that a delay was going to push back the launch in the U.K. to April. This new report now adds North America as being a destination for the device as early as this spring.
The first smartphone based on a video game console, the handset would be similar in design to Sony's PSP GO game and be powered by Android according to the English edition of Japanese newspaper Asahi Shimbun. Sony refused to comment beyond calling the report "speculation". But as
we told you
, an online invitation by the joint venture requests everyone's attendance at the MWC in Barcelona to witness the introduction of new members of the Xperia family. And as we pointed out, the PlayStation Phone could end up with the title of Sony Ericsson Xperia Play which would certainly make it a member of the Xperia family. But even if the device greets the world in February, it still will not be launched until April at the earliest.
Don't forget that when it comes to hands-on reports on those newly introduced phones at CES and the MWC that you have been drooling over, this is the place to get the first hand experience that you want to read about. Whether it's the CES in Las Vegas next month, or the MWC in Barcelona during February, we will be there.
source:
Yahoo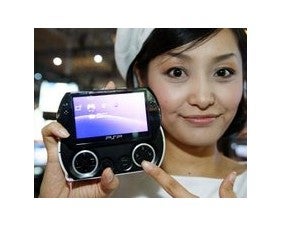 The English edition of Japanese newspaper Asahi Shimbun says that the new Sony Ericsson PlayStation phone will be modeled after the portable PSP GO gaming device, pictured above