Spotting a fake Apple iPhone or Apple iPad charger could save your life
4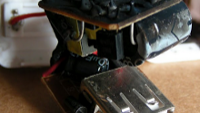 We have had more than just a few stories about an Apple iPhone or Apple iPad that shocked the user of the device. In one unfortunate case, a 23 year old flight attendant, less than a month away from getting married,
was killed by a shock she received when answering a call on her Apple iPhone 5
while it was recharging. In another harrowing tale, an eight-year old's Apple iPad sent a severe shock through her dad's body,
allegedly sending him flying across the room
. Had it been the daughter that had touched the slate, the shock might have done her in.
As it turns out, in most of these situations, it was a fake or knock-off charger that was responsible for the shock. Last year, to get these counterfeits or low priced chargers off the street, Apple offered
huge discounts to the price of its official chargers to those who traded in a knock-off, or counterfeit model
. The cheap knock-offs are easy to spot because they don't look anything like Apple's charger. More dangerous is the counterfeit charger that is designed to look just like an official Apple product, down to the instructions. An official Apple charger will say "
Designed by Apple in California. Assembled in China
," while noting that the manufacturer is
Foxlink
. Don't be fooled. While a fake charger might read "TM © 2010 Apple Inc." it won't have the rest of the inscription.
While there are changes to the inside off the knock-off, which uses cheaper parts than the legitimate Apple charger, you really shouldn't mess around with the parts. But if you do look inside, the Apple charger will have more insulation. The parts on a fake charger are often crooked. If you're not sure if you have a real or fake charger, your best bet is to visit your nearby Apple Store and ask them to give you the final word on whether your charger is real or fake. Doing so could save your life, or keep you away from bodily harm.
source:
KenShirriff
via
RedmondPie