Spotify secretly punishes artists with Tidal, Apple Music exclusives?
27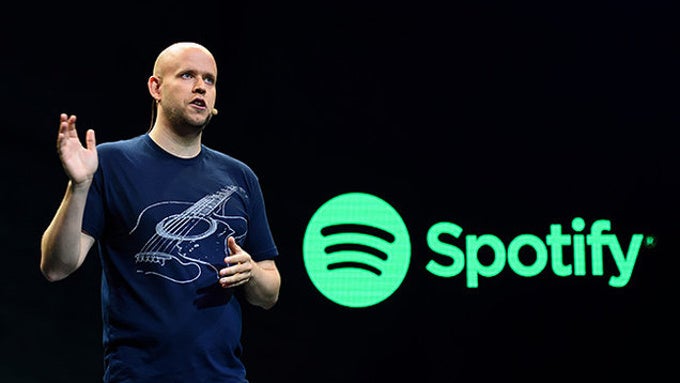 The battle between the music streaming services continues to intensify, particularly with regards to Apple Music and Spotify. In the latest report, the latter has supposedly taken to penalizing those signed to special deals with rivals. According to
Bloomberg
, Spotify is burying search results within its service of artists tied to new music exclusivity arrangements with Apple Music and Tidal. Once these musicians eventually bring their tunes to the Spotify fold, the Swedish company is apparently retaliating by rejecting said music from featured playlists.
Taylor Swift, whose famed '1989' album is perhaps the most well-documented, glaring gap within Spotify's repertoire, is one such artist whose search rankings might secretly have been negatively adjusted as a result of
her allegiances to Apple
. The source of Bloomberg's report indicates that Spotify's search-altering practises have been in force through the past year, though have intensified of late — presumably exacerbated by
the growing sense of animosity
between Spotify and Apple.
It's unclear whether Swift, or any other popular artist for that matter, has been directly affected by this. But the source indicates that even lesser-recognizable acts may feel Spotify's wrath if caught cosying up to Apple. Indeed, relatively unknown artists premiering their songs on Apple's Beats One radio show might have their content stifled on Spotify, according to those familiar.
The furore comes at a critical time for Spotify, and not just because Apple Music or rapper Jay Z's Tidal service loom large. Spotify's ad-supported free service has long
rubbed the music industry up the wrong way
, and is the reason why Swift and others have pulled some of their catalogs from Spotify. Labels want Spotify to allow artists to release music exclusively to paying customers, while in turn, the company maintains that a free service with plenty of content is required to lure customers in the first place.
The fact that Spotify also operates at a significant loss leaves it in quite the predicament. The firm is said to have a number of long-term contracts on the table with major labels, though many have yet to be signed due largely to Spotify's free tier. With over 100 million users but scarcely one-third actually paying, Spotify will need a better conversion rate to keep the industry onside and, indeed, stay afloat long-term.
If true, do you think Spotify is just in retaliating against artists with exclusives elsewhere? Be sure to have your say in the comments below.