Spotify might soon offer more relevant recommendations, thanks to recent AI startup acquisition
1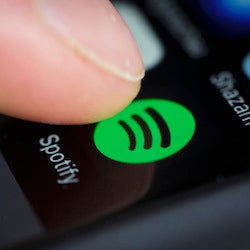 Music you see on Spotify is about to get a lot more relevant and customized to your liking, as we learn that the green dot company has acquired AI startup Niland.
Niland was founded in 2013 in Paris and offers API-based solutions for refined and highly customized music recommendations. Its technology is focused on two aspects of music analysis – estimation of similarity and classification of tracks. Niland's algorithms 'teach' machines to transform music content into specific packages of data, which is considerably different to what current services do. Instead of sourcing and analyzing contextual music information off the public domain, Niland's system goes into the actual music track and 'reads' from there. After a song has been converted to useful data, the software automatically detects similarities and classifies it, in accordance with Niland's algorithms.
The idea is that the corporate acquisition would boost Spotify's ability to deliver accurate and relevant recommendations of music to its customers. Both companies published press releases on their websites to announce the deal of future collaboration. However, we have been given very little detail about the deal itself, such as its value, or when we should expect Niland's tech to kick off on Spotify's platform.
In any case, Spotify users should welcome the news, as the takeover has potential to boost the value of its online music service and make music easier to discover.
source:
Niland.io