Spigen's case lines updated to cover the iPhone 8, 8 Plus, and iPhone X
7
This story is sponsored by Spigen. PhoneArena's opinions in this article have not been affected in any way!

Well, folks, the new iPhones are here — the
8
, the
8 Plus
, and the coveted, thin-bezelled
X
! And Apple is back to the glass backs this year around with the purpose of bringing wireless charging to its phones. With it, we get two things — shiny looks and slippery grip! And the iPhones, especially the iPhone X, are an expensive thing to just drop, right?
So, it's wise to invest in a case or two, depending on your lifestyle and needs. If you are not much of a hiker, you could probably do well with a slim case that maintains the device's profile but improves grip, and probably add a rugged case if you go for long trips once in a while. If you are the active kind, you are probably well acquainted with the need to have an armor case or a few around.
Well, whatever your need, case maker Spigen is sure to have you covered. The company has just announced its iPhone 8 and iPhone X series cases. Let's take a look at the most popular choices!
Neo Hybrid Series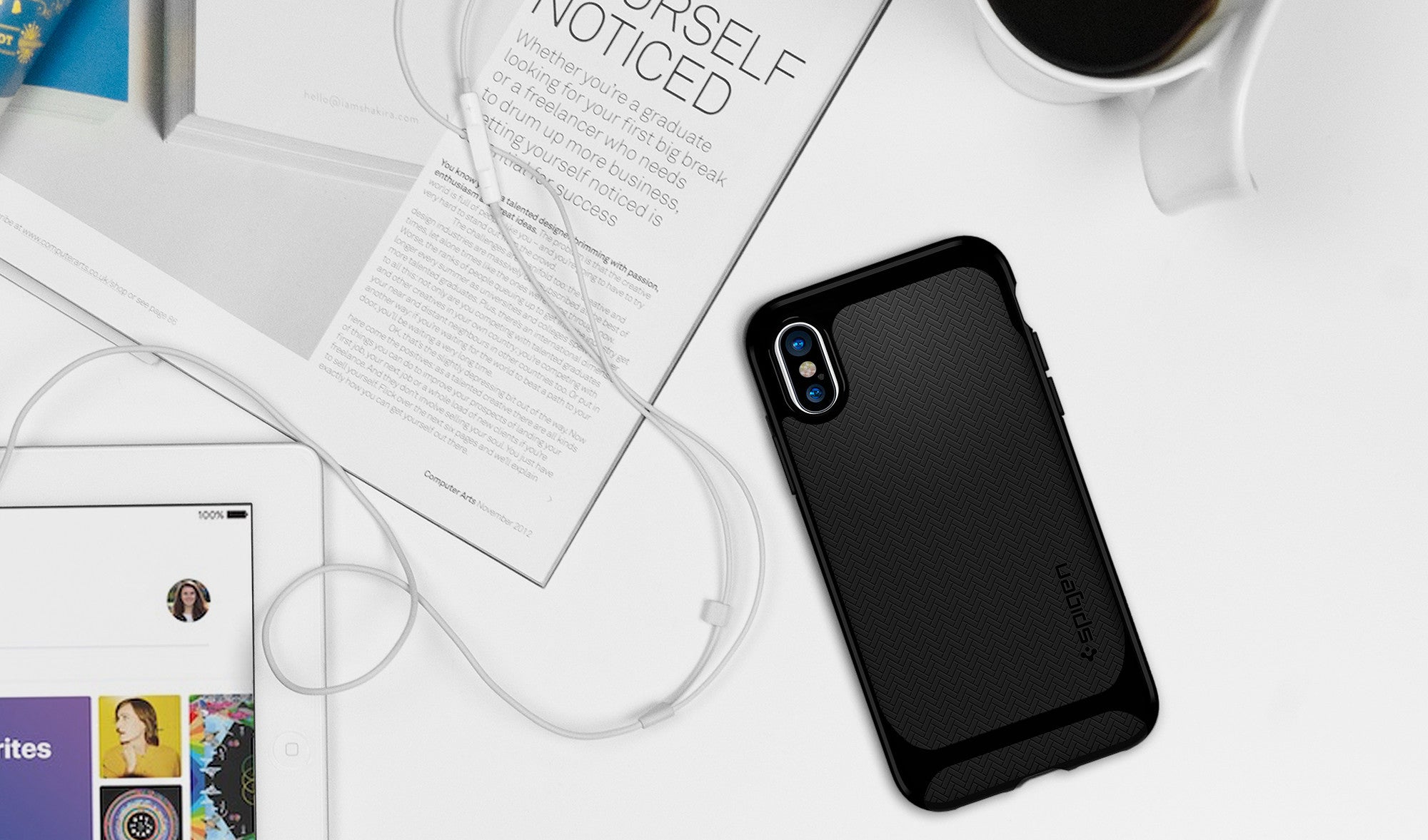 The Neo Hybrid is a fan-favorite due to its classy look. It features a duo-tone design with a soft TPU shell and a hard plastic frame contrasting against each other. The bumper can come in a few different colors and, this year around, we have the new Neo Hybrid Crystal model — the TPU is transparent and lets your new iPhone shine through. It looks fashionable, doesn't add too much bulk to the phone, improves grip, and is lightweight.
Protective Series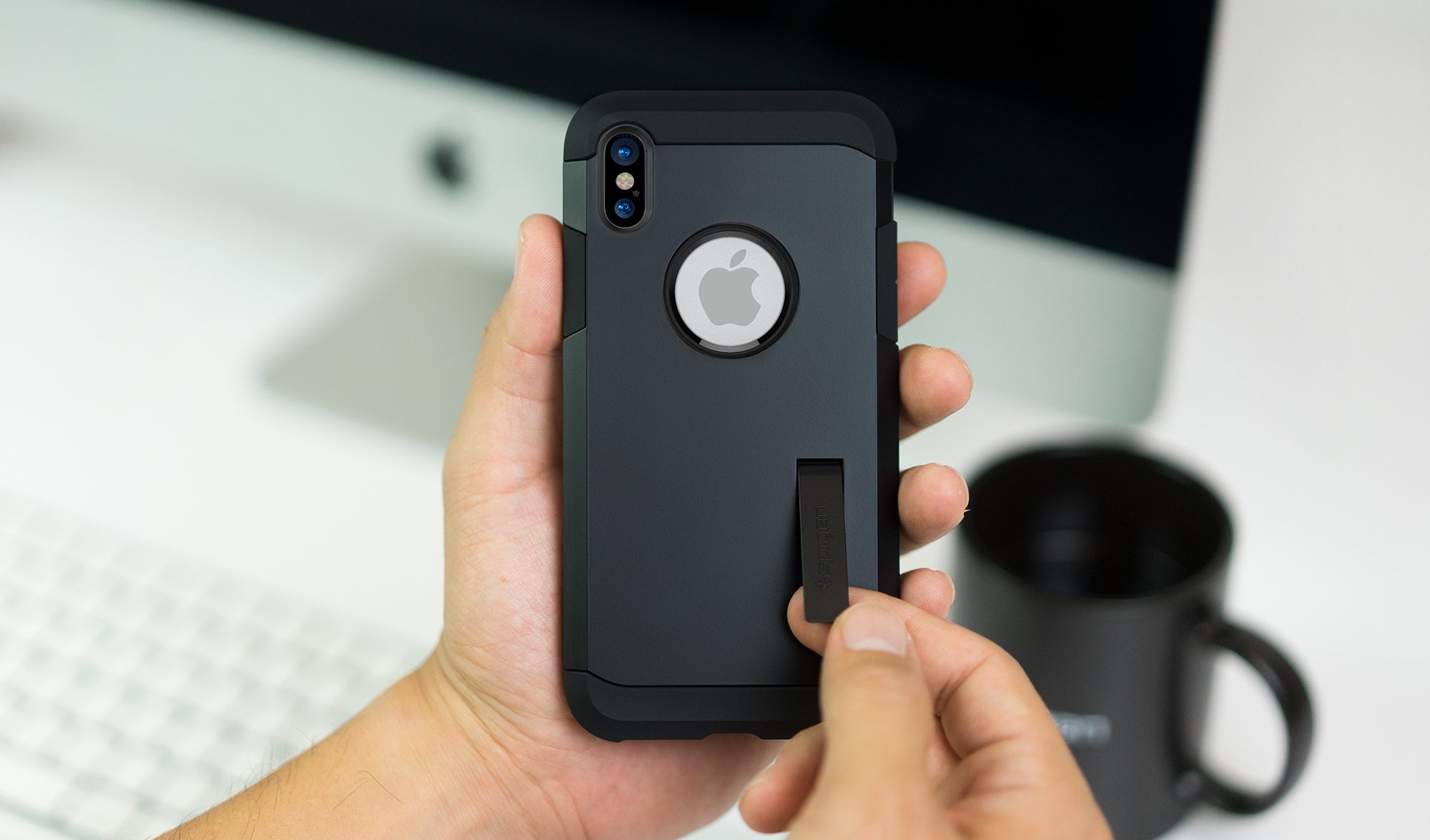 Spigen's Tough Armor and Rugged Armor are some of the most recognizable, and most often copied, protective cases out there. Of the two, the Rugged Armor is slimmer and lighter, while providing pretty good protection and outstanding grip.
The Tough Armor, on the other hand, is for those who need a bit extra. It's bulkier, for sure, but that's because it offers dual-layer protection and a bigger lip around the display, making sure that your phone has a chance to survive the really serious drops. This case now also has a kick stand, which is always a plus when out and about, relying on your phone for media consumption.
Transparent Series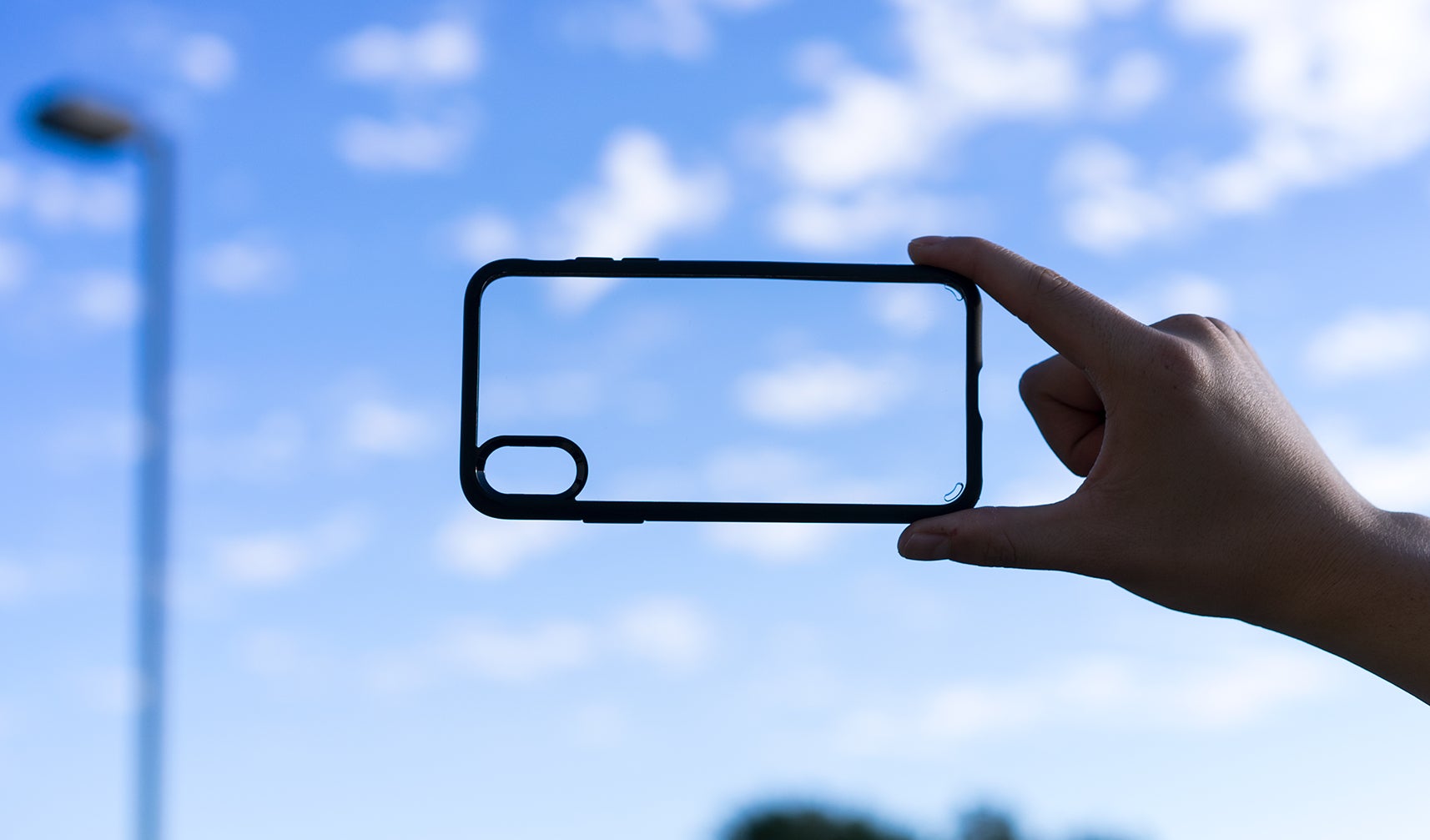 Yeah, the new iPhones are beautiful and you might find yourself depressed at the thought of hiding them behind a case. So, you may want to consider a transparent shell instead. Spigen offers a Crystal variation of its Rugged Armor case, which basically means its TPU is transparent. And then there are the Ultra Hybrid and Ultra Hybrid S — series that have been designed to be translucent since their inception.
The Ultra Hybrid offers a polycarbonate bumper with a TPU back that keeps the phone's glass back fully visible and its sides protected. The Ultra Hybrid S does more of the same but adds a kickstand for your media consumption needs.
Minimal Series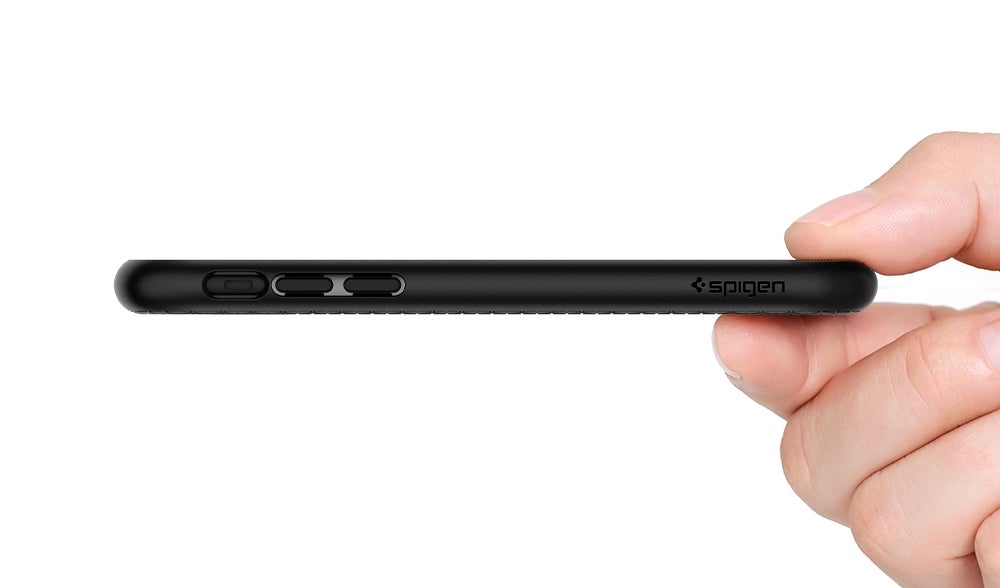 When it comes to high-quality phones, their design is not only about looks. Their shape feels good in the hand and their buttons give off a satisfying click whenever used. These things are hard to sacrifice in the name of protection, we understand. So does Spigen, and it has a few minimalistic cases to meet your needs here.
The appropriately named Thin Fit is a slim cover, which snaps to the iPhone and holds it tight. Cutouts at the appropriate places give you full access to the handset's metallic buttons, and there's very little there to add much bulk. Still, you get grip and a bit of lip to protect the display from everyday scuffs.
Then there is the Liquid Air, which is sort of a lite version of the Rugged Armor — it's an even slimmer shell of TPU with amazing grip properties, with direct access to the phone's hardware buttons.
Check out the full collection
Of course, the series listed here are not everything Spigen has for you. For a full list of all Spigen cases available for the new iPhones, check out the links below!
►Spigen iPhone 8 Plus collection