Special tone generated by the Apple HomePod helps the smart speaker pair with an iPhone
17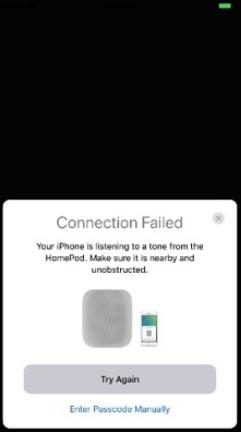 The Apple HomePod will pair with an iPhone through the use of an audible tone
Apple's HomePod smart speaker is going to launch in December. The smart speaker will be part of a tech category that has had quite a year. Besides the two most popular models, the Amazon Echo and Google Home, by the end of this year there will also be smart speakers from Microsoft (the Microsoft Invoke powered by Cortana), Sony (equipped with Google Assistant), and Apple's HomePod featuring Siri. Samsung also has a smart speaker on tap, possibly ready in 2018, and it will come with Bixby.
Apple's HomePod will feature an automatic pairing technology that will be based on a tone created by the HomePod and detected by a nearby iPhone. Last month (Wake up! It is now September) an iOS 11 beta version discovered that Siri will read out a four-digit authentication and pairing code, which is entered into the user's iPhone. What might happen here is that the HomePod tone triggers Siri into releasing the authentication and pairing code. Once you receive the code, it is entered into a nearby iPhone. Pairing is complete, no fuss, no muss.
"Your iPhone is listening to a tone from the HomePod. Make sure it is nearby and unobstructed."-Pop up message from the Apple HomePod
Each smart speaker is essentially made up of a speaker (duh!) and a virtual personal assistant. Users can enable and disable smart home based appliances, stream music from certain apps, receive weather forecasts, sports scores, stock prices and access other information. Amazon's virtual assistant Alexa is now branching out and is available on the
HTC U11
, the
Motorola Moto X4
and the
Huawei Mate 9
.
source:
AppleInsider