Google adds three holiday based special effects to its Duo video chat app
1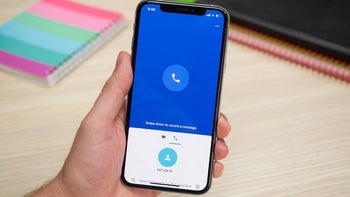 With Halloween, just days away (it's coming this Thursday), Google's video chat app Duo has added some special effects that are apropos to the upcoming holiday.
Spotted by Android Police
, there are actually two effects for Halloween and one for Diwali. The latter is the Hindu festival of lights that is celebrated starting today for five days.
To find these effects, open the Duo app. If you don't have it on your phone, it can be installed from the
Google Play Store
or the
Apple App Store
. After you open the app, swipe down to send a video message. Before you create this video, tap on the effects button on the right side of the screen. On the bottom of the display, you will see icons that when tapped, will create special effects for your video messages. The first icon will use a Snapchat lens-like effect to turn you into a scarecrow with ghosts and pumpkins surrounding you. Tap the red button to begin recording. The second icon will turn your house into a creepy dwelling with cracks in the walls as spiders and ghosts appear in the background while you are recording a video message.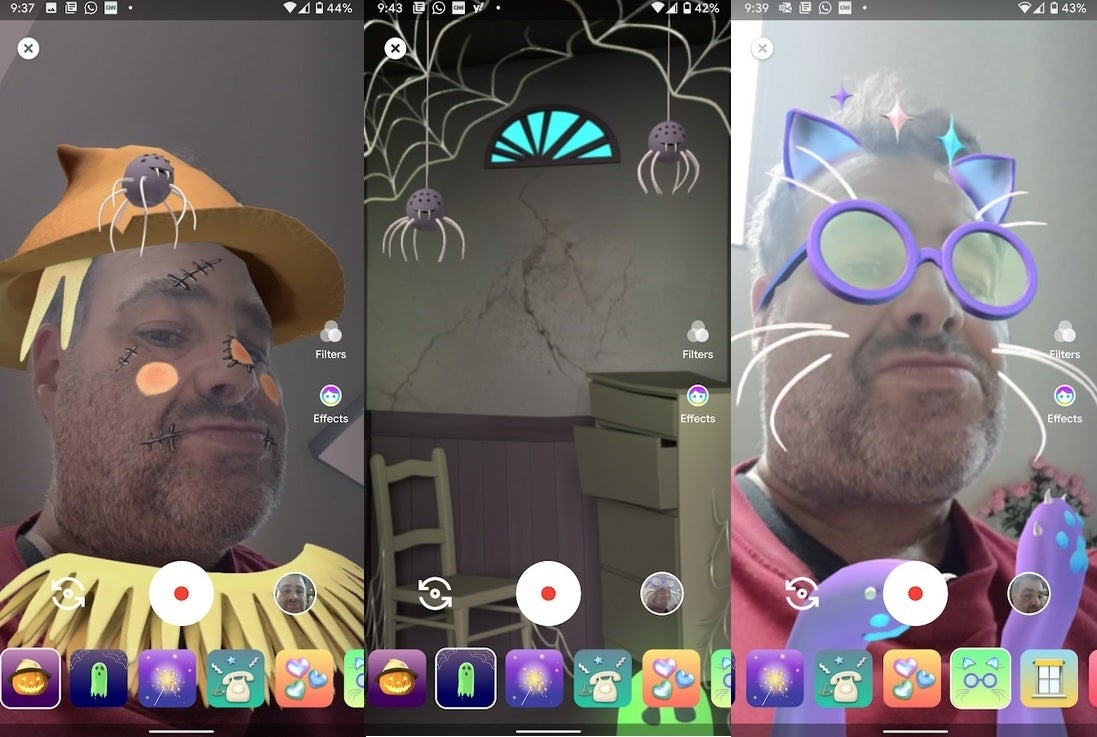 The special effects for Halloween, and one traditional effect, available on the Google Duo app
The third effect, for Diwali, shows a sparkler moving from side to side. After going from the left side of the screen to the right side and back to the left, the sparkler heads to the other side of the screen one last time with the words Happy Diwali right behind it. There are also six regular effects that have been available on Duo for some time including one that places your image inside a painting hanging up on a wall; one with translucent heart bubbles that float up from the bottom of the display; the traditional effect that turns you into a cat wearing sunglasses; an effect that has you looking through a window at the kitchen table; another effect that shows you wearing heart-shaped glasses while the words "I Miss You" pop up all over the screen; and one last one that places you under the sea with jellyfish floating around you.
Duo also has a number of filters that can be used to make a Black & White video, blur the background to produce the Bokeh effect and even make the colors more saturated. Google has been working hard to add various features to its video chat app which, as we pointed out earlier, is available for both Android and iOS phones.