Spec sheet for Samsung Galaxy S8+ leaks revealing almost everything you want to know
80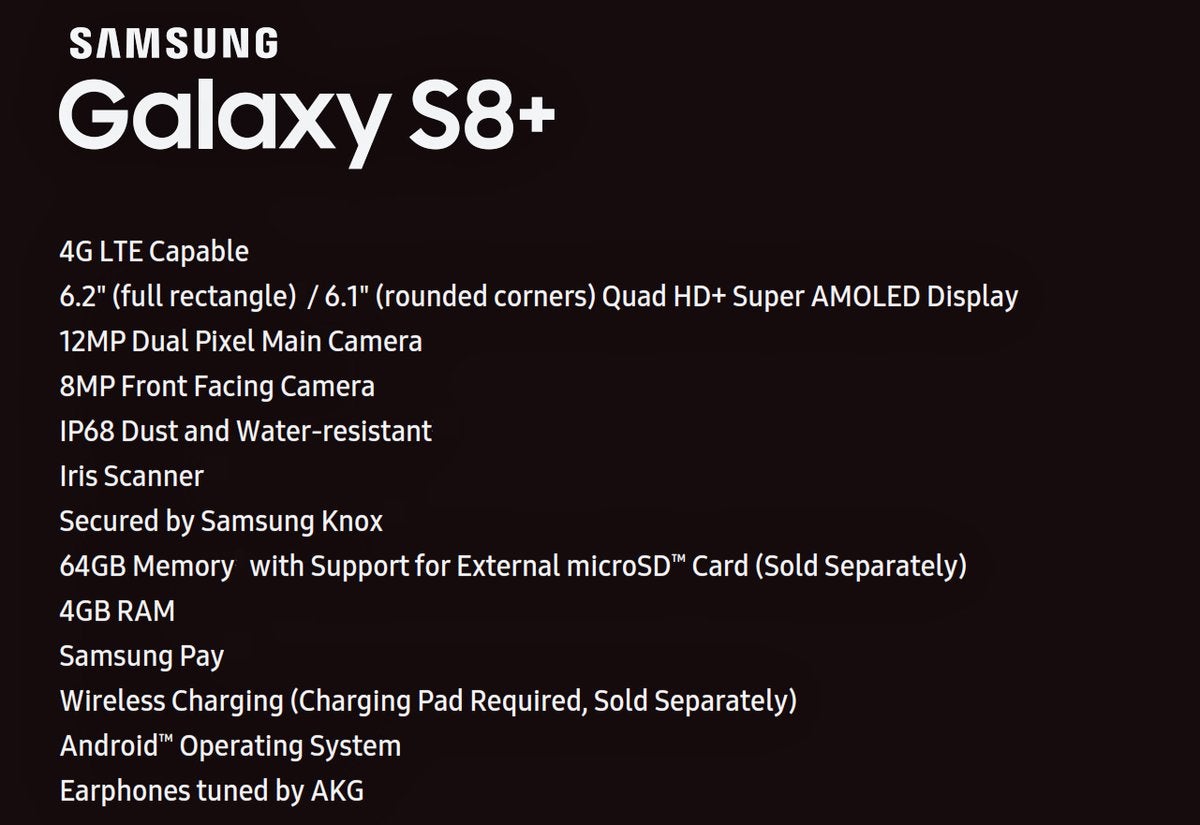 Specs sheet leaks for the Samsung Galaxy S8+
A spec sheet for the
Samsung Galaxy S8+
has been leaked by tireless tipster Evan Blass. First, some background on the device. With Samsung deciding to equip the
Samsung Galaxy S8
with a dual-curved edge screen, the company figured that it would be best to scrap the unneeded Galaxy S8 edge for a larger screened Galaxy S8+. The latter reportedly carries the same specs as the Galaxy S8, but with a larger 6.2-inch display. Of course, the larger screen would require a larger battery.
Instead of guessing, why not show you what is supposedly a real Galaxy S8+ spec sheet. Most of the specs listed are exactly what we were expecting, although we should point out that a fingerprint scanner is conspicuous by its absence. Apparently, Samsung feels extremely confident in the iris scanner that will apparently be included on the device.
We also note the optional wireless charging feature that will require shelling out for a charging pad. And 4GB of RAM might disappoint some who were looking for Sammy to go to the next level with 6GB of the stuff.
The
Samsung Galaxy S8+ should be officially introduced on March 29th
along with the Galaxy S8.
source:
@evleaks