Soon, our bodies will become the only password we will need
7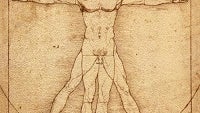 Indeed, things will go way beyond a fingerprint scanner or eye-print reader to gain access to your smartphone or other conveniences we use every day. The technology of ingestible sensors is still on the leading edge, but is out there and being used in a variety of very practical applications.
Proteus Digital Health, based in the Bay Area of California, has developed a "pill" which is really a tiny sensor that can transmit real-time information to a cell phone via a patch worn on the body.
The pill can provide data related to how the body reacts to medications when they are taken as well as log when they are taken. The pill can also detect movement and rest patterns of the person it is monitoring. The device was approved by the FDA last year. There is no battery in the pill, simply it has magnesium and copper on each side and it reacts to the stomach acid to provide enough power to function.
Another pill, called the CorTemp Ingestible Core Body Temperature Sensor and manufactured by HQ, Inc. in Florida, has a built-in battery and it wirelessly transmits real-time core body temperature as it travels through the digestive tract. The CorTemp has been used in pro football players, soldiers and astronauts to ensure they do not suffer a heat related injury during training, games or missions.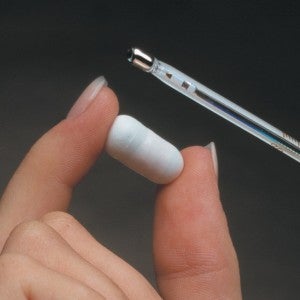 The CorTemp sensor costs $46 each right now, don't foget to recycle
What may be next for these types of devices are obviously applications of convenience. Take a pill in the morning and your car will automatically unlock for you, and you will not need to type in a password to access your smartphone. Leave the house and it locks itself.
What happens when the pill is done? Well the pill will pass through the digestive tract and evacuate itself in the normal manner (while sitting on the porcelain throne of thought). Ms. Carbonelli, HQ Inc. marketing director notes an unpleasant reality with such new technology, "It passes naturally through the body in about 24 hours," Ms. Carbonelli said,
but since each pill costs $46
, "some people choose to recover and recycle it."
sources:
The New York Times
via
GigaOM
Recommended Stories