Sony's Xperia Z4 Tablet (with 2K display) mistakenly revealed ahead of MWC 2015
54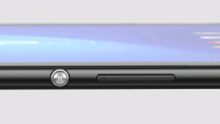 While
Sony's Xperia Z4 smartphone
might not be introduced in the near future (or at least that's what
rumors are suggesting
), it looks like we're going to see an
Xperia Z4 Tablet
at MWC 2015 next week.
Sony mistakenly revealed the Z4 Tablet in its official Xperia Lounge application, though it quickly removed any evidence of the slate's existence.
Fortunately, XperiaBlog saved a couple of screenshots, which show that the Z4 Tablet will be extremely thin, sporting a "2K" display (probably with 1440 x 2560, or 1600 x 2560 pixels). Sony is mentioning that the slate features "leading battery performance", and "the latest ultra fast processor" (we assume this is a 64-bit, octa-core Qualcomm Snapdragon 810).
Not long ago, we heard that the Z4 Tablet's display would be a 10.1-inch one. Other features should include 4 GB of RAM, 32 GB of expandable internal memory, and Android 5.0 Lollipop. Like Sony's previous slates (including the
Xperia Z3 Tablet Compact
and the
Xperia Z2 Tablet
), the Z4 Tablet will most likely be dust- and water-resistant.
It seems that Sony plans to announce the Z4 Tablet on March 3 (on the second day of MWC 2015), though we might see the device in the flesh a bit earlier. Of course, it's rather weird for Sony to unveil the Z4 Tablet before the Xperia Z4 smartphone, but it seems that this is how things will go anyway.
source:
XperiaBlog