Latest rumors about the Sony Xperia Z4, Xperia Z4 Ultra, Xperia Z4 Compact and Xperia Z4 Tablet
49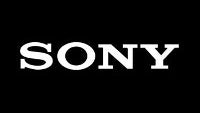 A report published on Tuesday, looks at the latest speculation regarding the Sony Xperia Z4, Xperia Z4 Ultra, Xperia Z4 Compact and Xperia Z4 Tablet. The
Sony Xperia Z4
should be the next flagship smartphone for the manufacturer, and those in a position to know what Sony has in mind, say that the device will include Qi wireless charging. Additionally, those in the know say that the flaps used on previous models to cover the microSD slot, will not be used. Sony has had the flap covering the slots going back to the
Sony Xperia Z
. But over time, the flaps on each model have loosened, which has lessened the ability of each phone to withstand contact with water.
Even without the flaps, the Sony Xperia Z4 is rumored to have an IP68 certification. That should allow the phone to be submerged in water to as deep as 4.9 feet, for as long as 30 minutes, and come out of the tank unscathed. The Sony Xperia Z4 will catch quite a buzz if it features the Snapdragon 810 processor, 4GB of RAM and 32GB of native storage, as rumored.
The
Sony Xperia Z4 Ultra
is expected to feature a 6.4-inch screen, similar to the size of the glass on the original
Sony Xperia Z Ultra
. But instead of the 1080 x 1920 resolution screen, speculation has the Xperia Z4 Ultra coming with a 1440 x 2560 QHD resolution screen. The
Sony Xperia Z4 compact
is rumored to be continuing the 4.6-inch screen size used on the
Sony Xperia Z3 Compact
. But the resolution will reportedly get bumped up from 720 x 1280 to 1080 x 1920. That will improve the pixel density on the phone.
The latest rumors call for Sony to release the
Sony Xperia Z4 Tablet
around the same time that the Xperia Z4 is launched. The slate is said to be equipped with a 10.1-inch screen. There is talk that Sony is testing the tablet with a resolution of 3840 x 2160, but the odds favor a 2560 x 1440 resolution on the final version of the slab. The buzz is that the Xperia Z4 Tablet will employ design language from the Xperia Z3 Tablet compact. That means thinner bezels than what we've seen on Sony's other 10-inch tablets. The upcoming slate should feature twin stereo speakers. Like the rumored specs for the Xperia Z4 handset, the Xperia Z4 Tablet will also be powered by the Snapdragon 810, include 4GB of RAM, and feature 32GB of native storage.
Again, all of this is speculation. If true, Sony is going to have some very popular mobile devices early in 2015.
Thanks for the tip!
source:
AndroidOrigin
Recommended Stories