Sony will never sell or exit the smartphone business, says head of Sony Mobile
28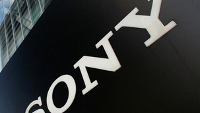 In a recent interview for Arabian Business, Hiroki Totoki, the CEO and President of Sony Mobile, made the somewhat surprising affirmation that Sony "will never ever sell or exit from the current mobile business".
As many Sony fans already know, recent rumors suggested that the company is looking to
sell its smartphone business
, a train of thought that the Sony CEO Kazuo Hirai seemed to entertain a
Reuters report quoted him back in February
claiming that he would not "rule out considering an exit strategy".
Although these two declarations may seem contradictory, we should bear in mind that the Sony CEO did not openly refer to the possibility of a sale -- even Reuters admitted that Sony made ambiguous, unclear statements regarding the company's plans for the mobile division. On the other hand, the CEO of Sony Mobile directly addressed the issue in his recent interview.
According to Totoki, speculation on Sony's plans for an exit from the smartphone market was largely based on the fact that Sony Mobile recorded a huge loss in 2014. Apparently, this loss was a write-down of the money that the Sony Mobile invested to buy back Ericsson's share back in 2012, and not a problem with the actual cash flow.
Furthermore, Totoki believes that speculation also arose from the fact that Sony had previously sold its PC-manufacturing business, Vaio. However, it looks like the smartphone market is much more important to Sony as a company. Totoki says that smartphones are now an interconnected part of the modern life, which is why the company is still looking to remain a player in the smartphone market despite "severe" competition.
Speaking in regard the areas that are most important in the overall smartphone experience, the head of Sony Mobile said that customers place a lot of emphasis on the camera, the screen, and the audio quality, all areas where Sony is looking to improve by looking into new technologies. However, it's the quality products that Sony's image sensor business is capable of delivering that Totoki is pointing out as being an example of "craftsmanship in technology".
The head of Sony Mobile says that the complete restructuring of the company will be complete by 2015, and that he has hopes of maximising profitability and raising profit levels by the end 2016.