Sony to preview 3D face recognition this week?
10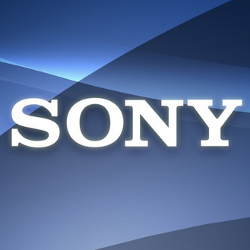 For face recognition to be good enough to confirm someone's identity, it has to use 3D representation. The 2D images that are part of the native Face Unlock feature on Android is not enough to make you feel comfortable about using it to verify identity for financial transactions. But this week, at MWC Shanghai, Sony will display a 3D face recognition system that can be used for biometric readings.
While such 3D scanning will be be used in Augmented Reality, it can also be used for security purposes. That is what Sony has in mind. The company is partnering with Swiss facial recognition firm
KeyLemon
, which provides security using 3D facial recognition Unlike 2D scanning, 3D systems cannot be tricked by using a picture.
Speaking of 3D face recognition, back in February superstar Apple analyst Ming-Chi Kuo from KGI securities revealed that
the 10th anniversary iPhone will have a revolutionary front-facing camera
. What makes it revolutionary is that it will use 3D scanning for facial recognition and identity verification. If all goes well, Kuo said that this could replace Touch ID on the Apple iPhone 8.
For those of you who have shied away from Xperia models in the states because of the lack of a fingerprint reader on these units (in North America, Sony cannot legally have a working fingerprint scanner on their phones), 3D face recognition could be available for the next round of Xperia handsets. First though, we will have to see how well this technology works in real life. Hopefully, we will have some information about this feature soon. MWC Shanghai begins Wednesday, June 28th, and ends on July 1st.
source:
SlashGear