Sony to drop premium mid-range handsets to focus on the top and middle of the market
22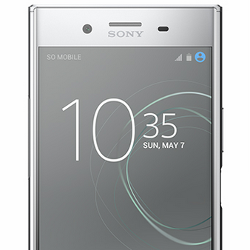 Sony Mobile has announced that it has decided to exit the "premium mid-range" market. These are handsets with nearly flagship specifications, but offered at a reasonable price. Phones meeting this description include last year's
Sony Xperia X
and
Sony Xperia X Compact
. Due to their lack of true flagship status, sales were disappointing. In Japan, those two devices generated 85% of their expected revenue. Outside of the country, that figure was only 31%. Globally, the two models had only 43% of the sales that Sony was expecting.
At its annual Investor Day gathering yesterday, Sony made it clear that it will be producing only flagship and mid-range models like the
Sony Xperia XZ Premium
and
Sony Xperia XZs
at the high-end and the
Sony Xperia XA1
and
Sony XA1 Ultra
in the mid-range market. To differentiate its Xperia products from other companies' handsets, it wants to ship technology "that only Sony can deliver." Among those features are the "Motion-eye camera system with 960 fps super-slow-motion. And there is the 4K HDR display on the Xperia XZ Premium, the first smartphone so equipped. This will include streaming and downloaded 4K HDR content from Amazon Prime Video.
Sony still has designs in North America, but realizes that it will have to spend big bucks on marketing. By spending on getting its name out there, it hopes to create a strong partnership with stateside carriers. The lack of such a connection has really hurt Sony's handset sales in the U.S.
During Investor Day, Sony used slides to show off its future business model. The company hopes to see its new handsets take up a larger percentage of overall phone sales. To do this, Sony plans on having a quick clearance of previous models in order to clear out older inventory.
Will this strategy finally see Sony make a name for itself in the smartphone market? On specs alone, when the Sony Xperia XZ Premium launches next month, it should be in the conversation when discussing the top Android handsets for 2017. Yet, the average consumer in the U.S. is probably not even aware of this upcoming device. Hopefully, Sony will follow its game plan and put some serious money into marketing. But Sony needs more than that. It needs to have a strong carrier partner in the U.S. that is willing to commit to its devices. If that happens, Sony might have a shot of pulling its smartphone business out of the hole it has perpetually been in.
Sony Mobile shows off its game plan for smartphone success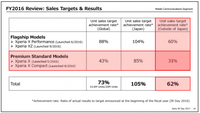 source:
XperiaBlog