Sony the first to announce its commitment to Android 4.3
22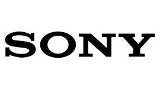 While Samsung and HTC have
steered away from confirming their endorsement of the next iteration of Android
, Sony has manned up and confirmed that 4.3 is coming to some of its devices. Among the handhelds that are going to get the new goodies are: Xperia Z, Xperia ZR, Xperia ZL, Xperia Tablet Z, Xperia SP and, of course – Xperia Z Ultra. The Japanese manufacturer hasn't committed to a specific timetable as far as Android 4.3 is concerned.
Of course, if you've been sticking to Android for a while, you understand that despite this official confirmation, the actual roll out of 4.3 may very well be months from now. It is because of this, that Sony's affirmation that an Android
4.2
update is "well underway" is still relevant. Early August is the ballpark the Tokyo-based company is targeting, with both the Xperia ZR and the Xperia Tablet Z next in line to get the now
outdated
update.
Sony also blogged about the possibility of leapfrogging 4.2. altogether in favor of 4.3 for some older devices. Again, timing and exactly which devices will get this treatment is unknown, but the company has promised to keep us up to date.
source:
Sony Mobile Blog