HTC and Samsung confirm they are "reviewing" Android 4.3 update plans
31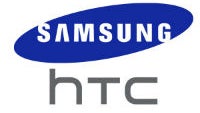 As is the usual protocol after Google announces a new version of Android, now is the time when we play the waiting game to find out from manufacturers what their plans will be as far as bringing said update to devices that are already in the wild. HTC and Samsung have both commented on Android 4.3, but you're not going to be satisfied with what they have to say.
According to
TechRadar
, both companies have confirmed that they are "reviewing" Android 4.3 and deciding what the plans will be, but neither is willing to confirm any devices that are going to get the update. The companies wouldn't even say when we should expect the update for their Google Edition devices, which we know will get the update
"soon" according to Google
.
HTC's senior global online communications manager Jeff Gordon said, "We're reviewing Android 4.3 to see how this update fits into our plans." And, Samsung UK said, "Samsung UK will confirm upgrade plans to Android 4.3 to selected Galaxy devices in the coming months".
How's that for disappointing? Neither can even say that their flagship devices, the HTC One and Samsung Galaxy S4, would be getting the update. We don't need to know when, but both manufacturers had to have known that the update was coming, since both are working on Google Edition devices. So, how can they not know at least a bit more right now?