Sony suggests that one of its upcoming Xperias will be 6.4mm-thin
26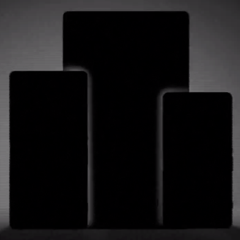 Not long after unveiling its
official IFA 2014 teaser video
, Sony followed with a teaser image that wants us to guess the dimensions of a mysterious device. The image suggests that we're talking about a 6.4mm-thin product, also revealing another dimension: 124 mm. The third dimension is missing, so we don't know what kind of device we're dealing with here. If the missing dimension is smaller than 124 mm, the device should be a smartphone. If the dimension is greater than 124 mm, it's probably a tablet.
Sony made it pretty clear that it's going to announce three new devices at IFA, and we're expecting these to be the
Xperia Z3
,
Xperia Z3 Compact
, and
Xperia Z3 Tablet Compact
. According to previous rumors, the Xperia Z3 measures 146.46 x 72 x 7.3 mm, while the Xperia Z3 Compact is a 126.98 x 64.9 x 8.71 mm handset. So we're thinking that the mysterious 6.4mm-thin device could be the Z3 Tablet Compact. After all, Sony already has a slate with exactly the same thinness: the
Xperia Z2 Tablet
.
The Xperia Z3 Tablet Compact may have been
partially revealed
earlier this month. The tablet supposedly features a display of around 8 inches, and that's all we know about it for now. Thankfully, Sony's IFA 2014 press event is scheduled for September 3, so it won't be long until we get to find out everything about the upcoming Xperias.