Sony shows off the benefits of SteadyShot video stabilization on the Xperia X
32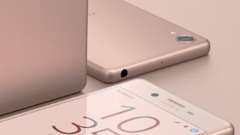 Expected to be released in select markets starting later this month, Sony's
Xperia X
and
Xperia X Performance
share many of their features, including a 23 MP rear camera. Unlike the cameras of other high-end smartphones, the 23 MP rear snappers of the Xperia X and Xperia X Performance do not have OIS (optical image stabilization). However, in order to stabilize images - in both photo, and video mode - Sony is using SteadyShot, a technology that's largely based on digital stabilization.
To let the world know what SteadyShot can do for the camera of the Xperia X, Sony today posted a video showing footage shot (while riding a bike) with the feature turned off, and on. Obviously, the difference is huge: when SteadyShot is on, there's almost no shaking while the bike is rolling down the streets.
Of course, Sony also
used SteadyShot
in plenty of its older Xperia devices, but we can't blame the company for promoting the feature alongside the brand new Xperia X.
We'll put Sony's Xperia X handsets through our own tests once they actually hit the market. Until then, let us know if you're planning to purchase any of Sony's new phones (besides the Xperia X and Xperia X Performance, the company is also releasing the
Xperia XA
and
Xperia XA Ultra
- all four will be available at some point in the US).
Recommended Stories