Sony's official policy: premium models get Android software updates for two years
16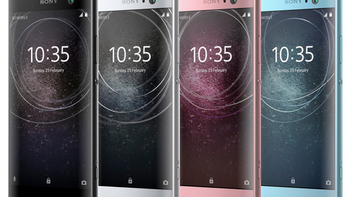 Apparently, it is hard for most smartphone manufacturers to put into words their policy on pushing out Android updates. That leaves it to the consumer to try and guess how future proof his or her new handset is. Today, however, Sony decided to release its policy on Android updates for its premium and mid-range models. According to the company, the goal is to continue to update its top-shelf smartphones for a two-year period following the launch of a high-end phone. As for Sony's mid-range handsets, the company said that it might decide against updating certain models if the hardware can't provide a stable experience for users.
Before the release of Sony's policy today, Google was the only company willing to reveal how long customers could expect Android updates to continue for on its phones. The
Google Pixel 2
and
Google Pixel 2 XL
will both be updated for three years from the date of their launch. That means that both stock Android phones will continue to receive the latest Android build through October, 2020.
"We aim to support all premium range devices with the latest Android updates for two years after the device has launched. We may choose not to upgrade a mid-range or entry-level device if testing does not meet our exacting standards and we feel the hardware isn't capable of delivering a stable user experience."-Sony policy statement
Sony also says that the following models are going to receive the Android security patch dated 2018-01-05, which will protect these devices from the Meltdown and Spectre flaws:
As already pointed out last month, neither the Xperia Z5, Xperia Z5 Compact, or the Xperia Z5 Premium will receive this security update.
source: Xperiablog

Recommended Stories